Value
$49
Discount
79%
You save
$39
This deal ended 4 years ago
$10 for One-Way nakedbus.com Trip (value up to $49)
Highlights
Travel anywhere on the nakedbus.com network from the 8th of May to the 30th of June 2013.
Grab a one-way nakedbus.com trip for $10 from nakedbus.com.
Enjoy comfortable, spacious buses to sit back and relax in.
Free WiFi on-board selected services.
Driving across New Zealand has many cons. 1) The cost of petrol is astronomical and 2) you are too busy driving so you don't get to see the beautiful countryside that this fair country has to offer.
Well today folks you can sit back and take it all in. Grab a one-way nakedbus.com trip for $10 from nakedbus.com and travel anywhere you wish on the network between the 8th of May and 30th of June 2013.
With daily bus services across New Zealand, from Kerikeri down to Invercargill. Nakedbus.com offers comfortable, express services with friendly local knowledgeable drivers, and of course, cheap prices. They have teamed up with GrabOne to give you an even better deal than normal, so wherever you want to go – today you can for just $10. Get onto their website nakedbus.com and select which route you want. For information on how to book click here
$3.99 online booking fee applies. Not valid for ferry or activity bookings.
Conditions
Valid from May 1, 2013
Expires Jun 30, 2013
Limit: 8 for you and 8 gifts for others
$3.99 BOOKING FEE TO BE PAID TO NAKEDBUS.COM WHEN REDEEMING COUPON. Payment options - Credit card, Visa debit or Visa prepaid card, internet banking. Online booking is essential. Bookings must be made online at nakedbus.com or over the phone at $1.99 a minute. Bookings must be made between 23rd April and 30th June. Travel to be completed between the 8th May - 30th June 2013. Not valid for ferry or activity bookings. SMS and travel protection available online for an extra fee. Nakedbus.com price beat guarantee doesn't apply. Standard Nakedbus.com T&Cs apply for a change of booking. Coupon is aligned with standard Nakedbus.com T&Cs. No refunds, no cashback, not to be used with any other offers.
See the rules that apply to all deals
More Great Deals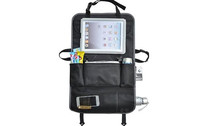 View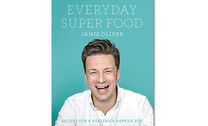 View